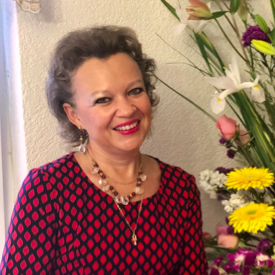 Solovieva, Yu.
PhD. in Psychology
Autonomous University of Puebla, Puebla, Mexico
Autonomous University of Tlaxcala, Tlaxcala, Mexico
Lomonosov Moscow State University, Moscow, Russia

Professor and Researcher of the Faculty of Psychology of Puebla Autonomous University and Faculty of Sciences for Human Development of Tlaxcala Autonomous University, Mexico.
She has published books, chapters in books and articles dedicated to broad aspects of cultural-historical psychology, neuropsychology and activity theory. She is the author of original methods for assessment, development and teaching programs for pre-school and school children in drawing, written speech and mathematics. She is a member of Technical Council of Science and Technology of the State of Puebla (CONCYTEP). She is editor and reviewer for several international journals and invited speaker of numerous educational institutions.