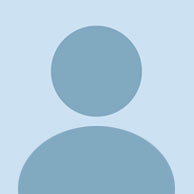 Bondarenko, I.N.
Psychological Institute of the Russian Academy of Education
Moscow, Russia
Academic achievement: Intelligence, regulatory, and cognitive predictors.

Using the results of two empirical studies (with different samples and academic subjects), our research was aimed at discovering the significant role of conscious self-regulation, intelligence, and cognitive features in predicting optimal academic achievement. The sample consisted of 406 students (aged 14-16) in the 8th to 11th grades of the Russian formal education system. Conscious self-regulation together with intelligence and cognitive abilities was determined to be a significant predictor of academic success. The Study 1 results revealed that the general level of self-regulation of learning activity and certain regulatory features were significant predictors of different types of mathematical achievements: academic grades, scores on exams, mathematical fluency, as well as solving logical mathematical problems and equations. The present study is the first to show the mediating role of self-regulation in relation to intelligence, cognitive features, and academic success. Study 2 found evidence that conscious self-regulation and intelligence can predict academic achievement in the humanities, mathematics, and natural sciences... At the same time, this determination has its peculiarities in particular variables of intelligence and certain self-regulation processes depending on the substantive characteristics of the academic subjects. Regression models of academic success in the humanities identified verbal intelligence associated with vocabulary as highly significant and a definitive requirement for success in these subjects. Study 1 and Study 2 showed that the only significant predictors of success in algebra and geometry were quantitative- relations intelligence and spatial intelligence. The implications of these findings for investigating predictors of academic achievement are discussed.

DOI: 10.11621/pir.2015.0311

Keywords: conscious self-regulation, intelligence, cognitive features, gifted students, academic achievement

The Relationship Between Executive Functions and Language Competences in Middle School Children

Background. Mastering a first language at school is mediated by the regulatory abilities of pupils. An open question is how the executive functions implementing conscious self-regulation are related to language competences.

Objective. To study the relationship between basic executive functions (switching, inhibition, working memory updating, and error correction) and language competences.

Design. A sample of 104 Russian middle school children (aged 13–15 years) performed three cognitive tasks assessing basic executive functions and two tasks assessing language competences in the areas of punctuation, spelling, morphology, syntax, semantics, vocabulary, and style.

Results. Inhibitionwas mostly related to punctuation, spelling, and morphology competences and was most important in the first competences task, requiring the recognition of errors. Switchingwas mostly related to the competences in syntax, reflecting the importance of switching attention between alternative syntactic structures. Working memory updatingwas the most important executive function related to language competences, with a heavy focus on higher-level lexical, semantic, and stylistic competences. The role of updating was especially important in the second competences task, which required generation of well-formed sentences. Error correctionwas mostly relevant for the recognition of language errors.

Conclusion. While inhibition and switching affect aspects of constructing the surface form of a sentence, working memory is preferentially related to the construction of semantically appropriate sentences. Error monitoring and correction are generally related to the recognition of language errors. Conscious self-regulation and its cognitive mechanisms are systematically related to the development of native language competences in middle school.

DOI: 10.11621/pir.2019.0108

Keywords: conscious self-regulation, executive functions, native language learning, language competences, secondary school.