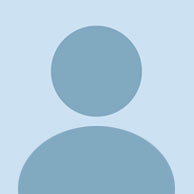 Tikhomandritskaya Olga A.
Faculty of Psychology, Lomonosov Moscow State University, Moscow, Russia
Bryzgalina E.V., Ryzhov A.L., Tikhomandritskaya O.A., Tkhostov A.S., Zinchenko Yu. P. (2017). Biobanking — a new environment for psychological research and applications. Psychology in Russia: State of the Art, 10(1), 163-177.

Biobanking is an emerging medical, research, and social institution that has many im- plications for psychological science and practice. The bibliographic study of abstracts and full text articles retrieved from major databases (PsycInfo, PubMed, EBSCO, SAgE) indicates that the role of psychology in the establishment and functioning of biobanks is not well articulated. Two promising directions of biobank-based studies are concerned with studies of risk factors for various disorders and with genetic and epigenetic mecha- nisms of psychological and behavioral trait development, and are closely tied to a devel- oping model of a new "personalized" medicine. It is important to carefully select the psy- chological variables and measurements, with consideration of their suitability for genetic studies, possibilities for networking and sharing of results, economic limitations, and biobank purposes. Of special importance is a systemic foundation of mental functions that requires not only the assessment of efficacy, but also the search for simple, natural, and objectively observable components. Applied tasks of professional psychologists in the field of biobanking can be defined, such as donor selection and management of ethi- cal issues. As a new technology, biobanking poses several challenges to society and the individual that need to be studied in order to prevent misuse and to earn the public trust. The hidden dangers of eugenics-like ideas, of consumer practices with genetic products, and of over-emphasis on human enhancement are particularly stressed. We conclude that while biobanks represent a promising and fertile ground for psychological research and applications, there is a need for a comprehensive psychology of biobanking to make them fruitful.

DOI: 10.11621/pir.2017.0112

Keywords: biobank, depositories of human biological samples, personalized medicine, molecular genetics of human behavior, phenotype description

Burelomova A.S., Gulina M.A., Tikhomandritskaya O.A. (2018) Intimate Partner Violence: An Overview of the Existing Theories, Conceptual Frameworks, and Definitions. Psychology in Russia: State of the Art, 11 (3), 128-144

Background: Intimate Partner Violence (IPV), also known as domestic violence, spousal abuse, and relationship violence, among other names, is becoming a widely recognized social and public health problem. Theory and practice suggest it is vital that the issue be addressed comprehensively in both the healthcare and socio-legal contexts. The theoretical perspectives underlying inquiries into the nature and etiology of the IPV phenomenon are of fundamental importance in promoting our understanding of how to prevent, reduce, or eliminate the problem. In order to integrate various aspects of knowledge about the phenomenon, it is important to consider and evaluate the approaches to IPV currently prevalent in the field.

Objectives: The present article aims to provide a critical overview of the existing theories, methodological frameworks, typologies, and definitions of Intimate Partner Violence.

Design: The present paper reviews the international literature on the conceptual frameworks and definitions of IPV. First, it draws on the conceptual frameworks of violence; it then reviews relevant theories and definitions of IPV considered from sociocultural, individual, and integrative perspectives. The disparities, limitations, and explanatory powers of these theories, as well as their clinical and research applications, are discussed in an attempt to bring more clarity into the current state of understanding in the field.

Results and Conclusions: Our review suggests that there is no universally accepted definition of IPV, nor a conceptual framework that would encompass the complexity of the phenomenon. Some of the theoretical frameworks for studying IPV appear to provide potential advantages over others, but their empirical viability has yet to be determined. We argue that, due to the complex multifaceted nature of IPV, a narrow theoretical stance might exclude a variety of exploratory factors and limit understanding of the phenomenon.

DOI: 10.11621/pir.2018.0309

Keywords: Intimate Partner Violence (IPV); theory of IPV; domestic violence; spouse abuse, interpersonal violence; violence against women (VAW).