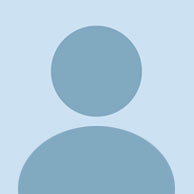 Solovieva, Yulia
doctor in Psychology

Autonomous University of Puebla,
Mexico
Solovieva Yu., Rojas L.Q. (2017). Syndromic analysis in child neuropsychology: A case study. Psychology in Russia: State of the Art, 10 (4), 172-184

Background. Neuropsychology is a science with its own specific concepts, terms, and methods of analysis of disturbances in psychological development. One of the essential concepts of neuropsychological methodology, according to A.R. Luria, is that of a neuropsychological syndrome, which takes into account both the functional organization of the brain and the behavioral system. However, this concept isn't mentioned in the majority of his publications, and thus is not well known by neuropsychologists. There is no clear understanding of this concept within the works of modern neuropsychologists. This omission has a strong influence on the way analysis and interpretation of developmental difficulties is carried out today.

Objective. The objective of this study is to present an example of the successful application of qualitative syndromic analysis to the case of a Mexican preschool child with developmental problems and learning disabilities.

Design. The clinical analysis was applied to the case of a 6 year old girl with learning disabilities, whose difficulties had been attributed primarily to a low level of general brain activation.

Results. The authors assert that the advantages of A.R. Luria's syndromic approach to clinical cases of difficulties in development and learning disabilities, are that it opens up the potential for finding the general causes on different levels: neuronal maturation, brain mechanisms, activity and personality.

Conclusion. The authors conclude that the topic of syndromic analysis in child neuropsychology requires further scientific discussion. The necessity for revising levels of analysis of clinical cases should be taken in account.

DOI: 10.11621/pir.2017.0415

Keywords: neuropsychological syndrome, child neuropsychology, assessment of development, qualitative assessment, Luria's approach, developmental problems, subcortical levels

Yulia Solovieva, Luis Quintanar Rojas (2013). In memory of professor Oleg K. Tikhomirov. Psychology in Russia: State of the Art, 6(4), 73-81

The article "In memory of professor Oleg K. Tikhomirov" offers the personal memories of the authors and the testimony of the students and psychologists from Mexico who had the opportunity of witnessing the presence of Russian psychologist Prof. O.K. Tikhomirov at Puebla Autonomous University in 1994-1995. The article describes the circumstances of arrival and professional work of O.K. Tikhomirov as a lecturer within Mater Program in Neuropsychological Diagnosis and Rehabilitation at Psychology Faculty of Puebla University. The work of Prof. O.K. Tikhomirov in Puebla had positive consequences in academic preparation of students and specialists in psychology and neuropsychology and in fulfillment of theoretical and methodological research in following years. The authors of the article express their gratitude for the opportunity of collaboration with O.K. Tikhomirov and with Psychology faculty of Moscow State University in general. The conclusions reflect the evidence of positive effects of academic contacts and mutual experience on preparation and education of young generation of psychologists in Mexico, particularly within historical and cultural psychology and activity theory.

DOI: 10.11621/pir.2013.0406

Keywords: Russian psychology, academic experience, contacts between universities, historical and cultural psychology, activity theory.

Solovieva Yu., González-Moreno C.X., Quintanar L. (2015). Indicators of reflection during acquisition of symbolic actions in preschool Colombian children. Psychology in Russia: State of the Art, 8(2), 61-72.

The background of the study is the historic and cultural conception of development, which considers symbolic activities significant for preschool-age children. Our objective was to identify indicators of reflection as an essential feature of preschool development during the acquisition of symbolic actions at three levels: materialized, perceptive, and verbal. The design of the study was descriptive with qualitative and quantitative analysis applied. Included in this assessment of the development of symbolic function were 180 children of preschool age (from 5 to 6 years old) who were in the third year of formal preschool education in Bogotá, Colombia. Qualitative analysis of the results pointed out specific indicators of symbolic development at each level. On the materialized level such indicators were the sequencing of actions with substituted objects, the generalization of the symbolic features of objects, and a verbal, coherent explanation of the mode of substitution. On the perceptive level the indicators were the generalization of features in graphic representations, the possibility of using an image as a strategy for voluntary memorization, and a verbal explanation of the use of an image as a substitution. On the verbal level reflective explanation of verbal substitution was established as the positive indicator. The results permit us to posit the usefulness of clear qualitative indicators for assessment of a child's level of psychological development and readiness for school learning at the end of preschool.

DOI: 10.11621/pir.2015.0206

Keywords: symbolic development, preschool age, reflection, psychological development, actions with objects, symbolic actions

Solovieva Yu., Quintanar L. (2015). Qualitative syndrome analysis by neuropsychological assessment in preschoolers with attention deficit disorder with hyperactivity. Psychology in Russia: State of the Art, 8(3), 112-124.

The basis of this article is A. R. Luria's conception of the qualitative approach in neuropsychology. Attention deficit disorder with hyperactivity is one of the most frequent clinical diagnoses given during preschool age. However, precise qualitative neuropsychological criteria for analysis of this clinical diagnosis do not exist and change from one approach to another. Our objective here is to propose such qualitative criteria for neuropsychological analysis of children with diagnoses of attention deficit disorder with hyperactivity at preschool age. We follow clinical methodology that is traditional for historical and cultural neuropsychology and is an alternative for the psychometrical and cognitive approach. The methodology of the study was qualitative neuropsychological assessment of the syndrome followed by detailed consideration of the types of difficulties in each case. The study analyzes mistakes and typical examples of execution of the tasks of neuropsychological qualitative assessment by regular children and by children with attention deficit disorder with hyperactivity. The results showed differences between these groups of children. The children with attention deficit disorder with hyperactivity made a lot of mistakes during assessments. Their difficulties are related to unfavorable conditions in the three functional brain blocks according to Luria's conception. We conclude that "attention" cannot be considered the only or the main problem in children who receive this diagnosis by psychiatrists and neurologists.

DOI: 10.11621/pir.2015.0309

Keywords: qualitative neuropsychology, process of attention, disorders of attention, neuropsychological assessment, child neuropsychology

Solovieva Y., Rosas-Rivera Y., Quintanar-Rojas L. (2016). Problem solution as a guided activity with Mexican schoolchildren. Psychology in Russia: State of the Art, 9(3), 57-75.

The goal of the present study was to describe the organization of a guided activity for problem solution in primary school. The method, which was applied to mathematical problems, allowed us to propose a specific orientation for the proper solution of arithmetic problems by pupils. The study was based on the activity-theory approach applied to the process of teaching and learning. It was carried out with pupils in the second grade of a private school in the city of Puebla (Mexico). The method was used in the classroom during 30 school sessions of 1 hour per day. The methodology of formative experiment was used in the study. Qualitative analysis of the pedagogical process of teaching and learning was conducted. The results show that, after participation in the formative process, the schoolchildren became able to identify essential elements, data, and all relationships among them in order to solve mathematical problems. At the end of the program the verbal external level was raised for the process of orientation and the solution of problems together with the ability to use logarithms independently. We conclude that orientation, as a guided form of activity in primary school, is essential for the development of the ability to analyze problems.

DOI: 10.11621/pir.2016.0304

Keywords: problem solution, learning of mathematics, teaching methods, school age, orientation in mathematics, conceptual learning

Solovieva Yu., Quintanar L. (2016). The zone of proximal development during assessment of intellectual development in pre-school children. Psychology in Russia: State of the Art, 9(4), 123-137.

The zone of proximal development is a well-known and frequently referenced term within cultural historical psychology. Nevertheless, it is rarely used in the concrete practice of assessing intellectual development. The majority of proposals for such assessment are based on a behavioral and psychometric conception of development. This study presents a Scheme for Evaluation of Intellectual Development based on the concept of the zone of proximal development and on gradual intellectual development. The Scheme was applied to 160 Mexican pre-school children from rural, suburban, official, and private kindergartens. The Scheme permitted us to determine the zone of proximal development by evaluating the children's level of external orientation during the solution of new intellectual tasks. Three levels of orientation through external help were established. The results showed that the majority of children from all groups managed to fulfil new tasks after receiving external help, which indicated the existence of their zone of proximal development. Differences were detected in the use of the level of help in all groups. Statistical analysis showed a significant correlation between the level of helping received, the degree of fulfilment of the task, and the children's socio-cultural group. The results permitted us to establish more precisely the zone of proximal development at pre-school age. We discuss how the concept of the zone of proximal development might be used in concrete psychological practice and research, instead of being only a well-known term at a declarative level.

DOI: 10.11621/pir.2016.0410

Keywords: intellectual development, zone of proximal development, level of development, preschool development, assessment of intellect, assessment of development, intellectual actions

González H. J. P., Solovieva Yu., Quintanar L., Meza V. R., Arce R. M. J. (2016). Proposal for psychomotor development in newborns with low weight according to A.R. Luria's conception. Psychology in Russia: State of the Art, 9(4), 152-162.

Low birth weight has a negative impact on psychomotor development, specifically on motor and perceptual functions. In order to prevent this effect, neurodevelopmental diagnosis should be supplemented by an effective therapeutic system. The aim of this work was to test a program for psychomotor development based on A.R. Luria's concept of three functional brain units or blocks and the necessity of stimulation of the first functional unit in early childhood. Stimulation of subcortical systems associated with psychomotor and cognitive regulation may help to set the basis for positive functioning of the cerebral cortex in the coming years. Vestibular exercises and proprioceptive stimulation were used. All exercises included significant communicative activity as described by Vygotsky and Lisina, which provided positive direct emotional contact between adult and child. Twenty-five babies with low birth weight were included in the study, along with their parents. After 250 days in the program, all the underweight children presented positive functional development. We conclude that positive effects of these programs for correction and psychological development may be achieved during the first year of life. The methods for sensitive diagnosis and correction should be considered by all specialists involved in topics of early development.

DOI: 10.11621/pir.2016.0412

Keywords: low birth weight, psychomotor development, subcortical systems, joint activity, early childhood

Solovieva Yu., Quintanar L. (2018). Rehabilitation of semantic aphasia in spanish speaking patient. Psychology in Russia: State of the Art, 11 (1), 137-150.

Background. Aphasia is defined as a language disorder resulting from brain damage. The establishment of the relationship between the assessment and the procedures for rehabilitation is one of fundamental aspects of clinical neuropsychology.

Objective. The objective of this study is to describe the case of a Spanish-speaking patient with semantic aphasia, along with the strategies used in her neuropsychological assessment, and the procedures and results of her rehabilitation.

Design. The study method consisted of a clinical "Case Study" through qualitative neuropsychological syndrome analysis during pre- and post-assessment. The program for rehabilitation was designed especially for this case, and applied in individual therapeutic sessions with the patient. The inclusion of different kinds of material, perceptual, and verbal tasks permitted the patient to follow the levels of formation of actions with spatial orientation, starting from the most concrete level, and passing on to a more general, abstract level. The process of rehabilitation was carried out as a joint activity, taking into account the patient's motivation and personality.

Results. Important positive changes were obtained by the time of the final assessment. The patient became able to understand complex grammatical structures in sentences and texts, in order to fulfill construction tasks and to express herself correctly both orally and in writing.

Conclusion. The authors conclude that an effective assessment leads directly to the effectiveness of the whole process of elaborating and realizing rehabilitation. Semantic aphasia can be studied in Spanish-speaking patients by using the qualitative methodology of neuropsychological assessment proposed in the works of A.R. Luria.

DOI: 10.11621/pir.2018.0111

Keywords: aphasia, semantic aphasia, diagnosis of aphasia, neuropsychological rehabilitation, brain injury

Solovieva Yu., Quintanar L. (2018). Luria's syndrome analysis for neuropsychologicalassessment and rehabilitation. Psychology in Russia: State of the Art, 11 (2), 81-99.

Introduction. Neuropsychology, as a science, studies various possible relationships between psychological processes and the brain in cases of both normality and diverse pathologies. Such relationships might be established and understood in different manners.

Background. A.R. Luria proposed a unique and specific approach by identifying different brain units. His conception is not completely understood, and is even less used in diagnosis and rehabilitation today. His conception of the systemic and dynamic representation of human actions in functional brain systems is the background for our study. Psychological conceptions of the stage-by-stage formation and orientation for action, and their use in rehabilitation, are taken into account.

Objective. The objective of our report is to share our application of Luria's methodology of syndrome analysis through the presentation of the results of assessment and rehabilitation.

Design. Our study presents a unique case, along with data on the person's assessment and rehabilitation, specifically, a qualitative assessment of an adolescent patient with severe brain injury.

Results. The assessment identified severe problems in the patient's programming and self-control functions, together with spatial disorganization. The process of neuropsychological rehabilitation, as applied in two stages, showed positive effects on the activity and personality of the patient. Goals, stages, and examples of formation of actions in rehabilitation, with their results, are described.

Conclusion. We conclude that the systemic and dynamic approach in neuropsychology might be applied to assessment and rehabilitation. We discuss the necessity of establishing bridges between the psychological theory of actions (rather than functions) and the systemic representation of actions by functional brain systems.

DOI: 10.11621/pir.2018.0207

Keywords: neuropsychological rehabilitation, concepts of neuropsychology, functional diagnosis, qualitative neuropsychology, brain injury rehabilitation.