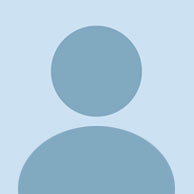 Krasnov, V.N.
Moscow Research Institute of Psychiatry, Moscow, Russia
Person-centered approaches in medicine: clinical tasks, psychological paradigms, and postnonclassic perspective

The article aims to demonstrate advances in methodological means suggested by Vygotsky's cultural-historical concept in association with a theoretical model of a Person-centered diagnosis and practical use of the construct for clinical psychology and medicine. This, to a greater extent, arises from the fact that the cultural-historical concept (due to its humanistic nature and epistemological content) is closely related to the person-centered integrative approach. But for all that the concept corresponds to the ideals of postnonclassical model of scientific rationality with a number of 'key' features. Above all it manifests its "methodological maturity" to cope with open self-developing systems, which is most essential at the modern stage of scientific knowledge.

The work gives consideration to 'defining pillars' of Person-centered approach in modern medicine, to humanistic traditions of the Russian clinical school, and high prospects in diagnostics of such mental constructs as "subjective pattern of disease" and "social situation of personal development in disease" - within the context of person-centered integrative diagnosis.

This article discusses the need for implementation a cross-cultural study of subjective pattern of disease and its correlation with a particular "social situation of personality development under disease conditions". It aims at development and substantiation of the model of person-centered integrative approach, enhancement of its diagnostic scope and, consequently, improvement of the model of person-centered care in modern psychiatry and medicine.

DOI: 10.11621/pir.2013.0109

Keywords: Person-centered approach, Person-centered integrative diagnosis (PID), Vygotsky's cultural-historical concept , Subjective pattern of disease, Social situation of development, Postnonclassical model of scientific rationality, Self-developing systems.