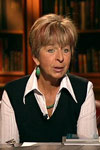 Sergienko, Elena A.
professor
doctor in Psychology

Head of laboratory cognitive psychology
Institute of Psychology of the Russian Academy of Sciences,
Moscow, Russia
The V Congress of the Russian Psychological Society

This paper summarizes the organizational and scientific outcomes of the 5th Congress of the Russian Psychological Society. It shows the RPS's dynamics of development since its establishment to the present day, and presents a report on the Congress's major events, and the statistics in comparison with the other events of international scientific life. Scientific sections of the Congress are grouped that allowed to showing the main trends in modern psychology. The new directions of psychological research debuted on the Congress are shown, the most important domains of the psychological science are highlighted, and possible reasons for some of them not having succeeded are given. The new subjects and objects of psychological studies new to psychologists are identified. Based on the historical view of the contemporary psychology, were analyzed the future directions of its development.

DOI: 10.11621/pir.2012.0001

Keywords: Russian Psychological Society, congress, history of psychology, development of psychology

Revolution in the Cognitive Psychology of Development

The recent revolutionary changes in the cognitive psychology of development, touching upon the basic conceptions of psychology, are generalized in this article. The problem of theoretical changes connected with systemic evolutionary approach, dynamic nonlinear system theory, and connectionism, is discussed. The author analyses four basic theses of revolutionary changes: from sensory-motor infant to representative one; from the leading role of activity to the unity of perception and action; about the continuity of the subject formation, instead of axiom of subjectivity of the adult, mature person; about the continuance of genetic and environmental instead of social primacy in the mental development of a person. There are key arguments of new conceptions, obtained by the author and other researchers.

DOI: 10.11621/pir.2009.0016

Keywords: revolutionary changes, cognitive development, early ontogenesis, representative infant, perception and action, ontogenesis of subjectivity, theory of mind, theories of mental formation.