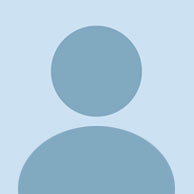 Pléh, C.
Department of Cognitive Science, Central European University (CEU), Budapest, Hungary
What Are You Tinking About Where? Syntactic Ambiguity between Abstract Arguments and Concrete Adjuncts in Hungarian, Modulated by Concreteness

Background. The color and emotional systems are classical research objects in psychology and cognitive neuroscience, but the interrelations between them, especially at the semantic level, are poorly understood. The multidimensional approach, developed in E.N. Sokolov's "vector psychophysiology" school of thought, permits the solution of this important problem.

Background. The critical importance of lexical concreteness and embodied sensorimotor processes for language comprehension is often assumed to be beyond doubt. Hungarian grammar is unique in that it expresses certain verb arguments using spatial suffixes, which sometimes create ambiguity between literal spatial adjuncts and abstract verb arguments.

Objective. In the present study, our goal was to investigate the role and perhaps primacy of concrete spatial meaning when generating the abstract sense of arguments of mental verbs.

Design. Towards that end, we embedded ambiguous verb-noun constructs with both a possible locative adjunct reading (i.e. spatial, literal) and a verb argument reading (i.e. abstract, figurative), with a continuously varying preference for one or the other, in disambiguating sentence contexts. Using a self-paced reading paradigm, we measured reading times of verbs and sentence final nouns of the ambiguous constructs.

Results. We found no difference in the reaction times to verbs, which suggests that their argument frames were obligatorily activated regardless of sentential context. Nouns were read more slowly in the argument contexts, yet the slower pace was driven by constructs that had a preferred locative reading.

Conclusion. This pattern of results contradicts strong embodiment explanations, and can be better accounted for by dual coding theory. Our findings demonstrate the importance of studying the role of concreteness and metaphoricity in linguistic meaning construction in the context of syntax and sentence processing.

DOI: 10.11621/pir.2019.0105

Keywords: sentence processing, embodiment, dual coding theory, arguments, spatial language, figurative language.