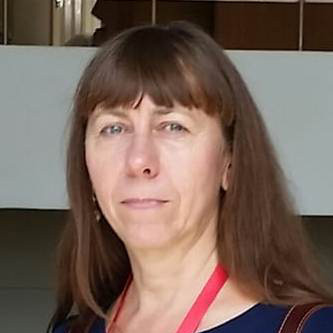 Nartova-Bochaver, S.K.
Professor
Ph.D in Psychology

Specialist in Personality, Environmental, and Development Psychology, is a Professor of the Department of Psychology, National Research University Higher School of Economics (HSE).
Moscow, Russia
Personal Sovereignty in Adolescents and Youth from Armenia, China, and Russia

Background. In today's hectic civilization, it is very important for a person to maintain personal boundaries which help him or her keep his/her identity. Personal sovereignty (PS) is a trait that demonstrates the extent to which a person's empirical Self is respected by his/her social environment. Whereas the genesis and correlations system of personal sovereignty in proximal relationships have been investigated widely, little is known about whether they are culturally sensitive or not.

Objective. In this study, we aimed to investigate the patterns and genesis of personal sovereignty in relation to age and gender, by comparing individuals from Armenian, Chinese, and Russian cultures. Our sample consisted of 780 respondents, of whom 223 were from Armenia, 277 from China, and 280 from Russia; 367 were adolescents (Mage = 13) and 413 were youth (Mage = 21); there were 361 males and 419 females.

Method. The "Personal Sovereignty Questionnaire–2010" was used.

Results. The results suggest that culture, age, and gender all impact on the sense of personal sovereignty. Although there were no differences between cultures on the main PS score, we did find different PS patterns within all three cultures and when comparing males versus females. The PS scores in youth were higher than in adolescents, except in Armenia where the results were inverted. All age trends in PS were found in females, but not in males. Gender differences in PS within each culture were found in youth but not in adolescents.

Conclusion. We discussed and explained the outcomes with reference to the specificity of the way each culture endorses traditional or secular-rational values, which values determine the prevalent attitudes towards gender roles and demands on adolescents and youth.


DOI: 10.11621/pir.2018.0304

Keywords: personal sovereignty, empirical Self, psychological space, culture, personal boundaries, values, gender roles

What It Means to Be Oneself: The Everyday Ideas of Authenticity among Primary School Children and Adolescents in Russia

Background. Personal authenticity is a person's ability to be oneself and coherent in both his/her personality and the circumstances of his/her life (time, place, and life-calling). The sense of one's true self plays an essential role in peoples' psychological well-being and life goals. Currently, the theory of authenticity is included in existential psychology, the person-centered approach, and the psychology of the subject, but all of these approaches have some methodological limitations.

Objective. The aim of the current study was to explore the everyday presentations of the true self among the primary school children and adolescents. It was expected that in adolescence, these representations are more differentiated and mature than at an earlier stage of life.

Design. In the exploratory research, 330 respondents took part, including 163 primary school children (74 girls, 87 boys, ages 7 to 11; M = 9.4) and 167 adolescents (78 girls, 89 boys, ages 12 to 17; M = 14.3). A special interview consisting of 11 open and closed-ended questions was developed. The inductive method of content analysis was used.

Results. Differences were found in the frequencies of the categories used by primary school children and adolescents. Older respondents described their true selves in more detail; their evaluations were more positive and often included their social life as an inseparable part of themselves, whereas descriptions by the younger children were more sparse, ambiguous, and individualistic.

Conclusion. The results obtained can help identify the substantial stages of the genesis of the true self. To develop authenticity, these facts should be taken into consideration.

DOI: 10.11621/pir.2021.0301

Keywords: authenticity/ true self/ adolescents/ everyday representations/ descriptors/ content analysis

Do Authentic People Care about the Environment? A View from Two Paradigms

Background. Personal authenticity, the ability to be true to oneself, is traditionally studied from the perspective of its protective role for the individual and is only beginning to be studied in relation to the surrounding world. In this study, we suggest that authentic people may be more aware and concerned about their environment then less authentic people. The theoretical foundations for our work were: the person-centered approach; subject psychology; and modern research on pro-environmental behavior.

Objective. We presented our understanding of personal authenticity within Russian subject psychology, developed the standardized instruments necessary for carrying out our main aim, and explored the links between authenticity and pro-environmental behavior in both person-centered and subject psychology.

Design. Four hundred thirty (430) Russian students (Mage = 19.19; SDage = 1.22; 79.5% women) participated in the study. Authenticity was measured both by the revised Russian version of the Authenticity Scale, and a new tool, the Moscow Authenticity Scale, which was developed on the basis of subject psychology. To measure pro-environmental behavior, we created a new instrument called the Ecological Lifestyle Scale, which included Social Activities and Ecological Self-restraint subscales.

Results. Using the two new scales, the Moscow Authenticity Scale and the Ecological Lifestyle Scale, along with a modification of the Authenticity scale, we found that authenticity, considered within the framework of subject psychology, provided a more nuanced picture of the relationship between personal authenticity and pro-environmental behavior than the person-centered model did. Women were more likely to exercise pro-environmental behavior than men; however, the connections between personal authenticity and pro-environmental behavior were stronger in the male group.

Conclusion. Authenticity is associated with pro-environmental behavior but does not predict it accurately enough. Future research on moderating or mediating variables is suggested.

DOI: 10.11621/pir.2021.0306

Keywords: authenticity/ pro-environmental behavior/ person-centered psychology/ subjective psychology/ gender/ Moscow authenticity scale/ ecological lifestyle scale
Ph. D. and specialist in Personality, Environmental, and Development Psychology, is a Professor of the Department of Psychology, National Research University Higher School of Economics (HSE). She focuses on different issues of subjective well-being, paying particular attention to its personal and environmental predictors. She is an expert in the field of a person's positive functioning and authenticity, author of more than 200 publications dedicated to various aspects of the well-being phenomena, a participant or supervisor of seven international projects.