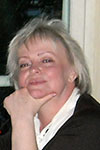 Frolova, T.I.
Ph.D

Associate Professor, Faculty of Journalism, Lomonosov Moscow State University, Moscow, Russia
Psychological aspects of the content strategies of the Russian media

This article looks at the content strategies of the Russian media and discusses whether they conform to humanitarian values. The content strategies that prevailed in different eras and the social and psychological effects that they engendered are compared. Special attention is paid to conflicts of values and other negative consequences of the communicative incompetence of the media in Russia; this lack of competence poses a threat to the information security of society.

DOI: 10.11621/pir.2013.0112

Keywords: anthropocentric scientific paradigm, current media processes, humanitarian media agenda, content strategies, lack of communicative competence, information security.