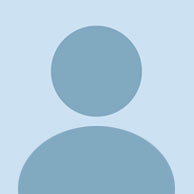 Zalizniak, A.A.
Russian Academy of Sciences, Moscow, Russia
Developing Secondary Language Identity in the Context of Professional Communication

Background. Studying the concept of secondary language identity is one of the main problems in educational psychology since it involves the ability to use a foreign language effectively in various fields. Since languages don't exist in a vacuum but are culture-bound, a person's process of psychological transformation into having a secondary language identity entails profound psycholinguistic and psycho-sociological character changes. However, professional communication differs significantly from everyday cross-cultural communication, which means that it should be studied separately.

Objective. The aim of this paper is to propose a theoretical approach to the development of secondary language identity within professional communication.

Design. Particular interest is paid to how language is taught, and which teaching methods and techniques will ensure the development of secondary language identity in the professional context. In this article we propose that the method of foreign language teaching is one of the factors underlying the development of secondary language identity in a professional context.

Results. As professional communication is always culture-specific and culture-dependent, culture influences language teaching in two ways: linguistically and pedagogically. Linguistically, it affects the semantic, pragmatic, and discourse levels of language. Pedagogically, it influences the choice of language materials.

Conclusion. We apply the methodology of Content and Language Integrated Learning (CLIL) and the use of the translation method to analyzing the development of secondary language identity in a professional context.

DOI: 10.11621/pir.2019.0102

Keywords: secondary language identity, professional communication, cultural differences, cross-cultural communication, language/ culture teaching, multicompetence, content and language integrated learning, translation method.