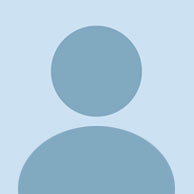 Sidorenkova, Irina I.
Ph.D in Psychology

senior lecturer, Educational psychology chair, Faculty of pedagogic and applied psychology, Pedagogical Institute of Southern Federal University, Rostov-on-Don, Russia
Model of trust in work groups.

A multi-dimensional model of trust in a small group has been developed and approved. This model includes two dimensions: trust levels (interpersonal trust, micro-group trust, group trust, trust between subgroups, trust between subgroups and group) and types of trust (activity-coping, information-influential and confidentially-protective trust). Each level of trust is manifested in three types, so there are fifteen varieties of trust. Two corresponding questionnaires were developed for the study. 347 persons from 32 work groups participated in the research. It was determined that in a small group there is an asymmetry of trust levels within the group. In particular, micro-group trust is demonstrated the most in comparison with other trust levels. There is also an asymmetry in the manifestation of interpersonal trust in a group structure. This is demonstrated by the fact that in informal subgroups, in comparison with a group as a whole, interpersonal confidential and performance trust is the most manifested. In a small group and in informal subgroups there are relationships between trust levels which have certain regularities.

DOI: 10.11621/pir.2013.0314

Keywords: small group, informal subgroup, trust, trust levels, types of trust.