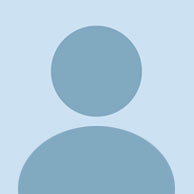 Silnitskaya, Anna S.
postgraduate student, Faculty of Psychology, Department of Personality Psychology, Lomonosov Moscow State University Moscow, Russia
Character and temperamental determinants of prosodic parameters of natural speech.

The study was undertaken to find relationships between personality and temperamental traits (estimated with the help of the Adult Personality Traits Questionnaire by Manolova, Leonhard and the Russian version of the Structure of Temperament Questionnaire (STQ) by Rusalov V. & Trofimova I. (2007)) on the one hand, and parameters of intonation (mean ΔF0, tone span, speech rate, duration of speech and mean duration of syllables interval) on the other hand. The parameters of intonation were measured on sample recordings produced by 30 male and female participants. 60 recordings of natural monologues on proposed topics were obtained in situations of the presence and absence of a conversation partner. Demostrativity (as a personality trait according to Leonhard's typology) was found to significantly affect mean ΔF0, tone span and speech rate in the presence of an interlocutor. Social Tempo (as a dimension of temperament according to Rusalov's model) affects the speech rate. In the absence of an interlocutor, only an interaction effect of Demonstrativity and Communication Activity on the same group of vocal parameters was obtained. The presence of an interlocutor proved to be a special condition for the most explicit appearance of Demonstrativity. Temperamental indices that describe the Communication realm seem to moderate the appearance of Demonstrativity in different conditions. Most explicitly, the key feature of people with strong Demonstrativity is a high speech rate.

DOI: 10.11621/pir.2013.0309

Keywords: Prosody, voice analysis, speech communication, temperament, personality traits.