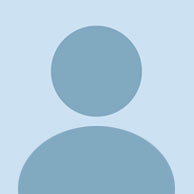 Sapsoleva, Olga N.
Lomonosov Moscow State University
Moscow
Psychosemantic Approach to Art (on a Material of Cinema).

This article discusses an application of psychosemantic methods for the analysis of viewer understanding. As an example, the movie "Sibirskiy Tsiryulnik" ("The Barber of Siberia", directed by a famous politician N. M ikhalkov) is taken, where Russian and American mentalities are juxtaposed. Basing on the works by M. Bakhtin and G. Kelly the concept of "art construct" is introduced. For the construction of semantic spaces of film perception the method of attribution of motives to film characters' deeds was elaborated and used with the G. Kelly's triadic method, followed by factor analysis.

DOI: 10.11621/pir.2009.0025

Keywords: Art psychology, psychosemantics, film perception, personal and art constructs, understanding, deed, semantic space, factor analysis.